We supply innovative and environmentally friendly material handling equipment and products in southwestern Ontario and the United States. We specialize in the design, sale and repair of high-quality lift equipment, including scissor lifts, lift tables, dock lifts, hydraulic lift tables, tuggers and conveyors for industrial production environments.
Many of the products we sell are kept in stock at our warehouse or available for quick delivery through our distribution network. We work closely with distributors and wholesalers to make our products accessible, even in remote parts of the country. Interested in becoming a distributor? Learn about our Distributor program here.
Beyond manufacturing, we also provide rentals, maintenance, and repair services of material handling equipment, including lift tables, skyjacks, cranes, and hydraulic systems.

We take a great deal of pride in making custom made solutions, one of a kind equipment, for when a conventional off the shelf solution won't work.
Mayi's History

The Road to Today
Mayi Industries is part of the larger Datong Group, based out of China. The group has over 15 years of experience in manufacturing and exporting material handling equipment throughout Asia and Europe. The group started with the Jinnuo Motors brand, founded by Zhonghui Lu in 2003, making construction elevator motors and reducers. This was a period of rapid urban expansion in China, and the company grew to be one of the regional leaders in material and construction elevators for high-rise buildings.
In an industry where attention to detail and perfection are essential, Jinnuo Motors thrived under the leadership of Mr. Lu. He began a material handling division, focussed on fabricating high-quality lift tables, carts, and tuggers. Through the success of its material handling division, the Datong Group established itself as one of the leaders in logistics and supply chain industries throughout the Asia-Pacific region.
In 2017, that passion for designing and manufacturing top quality material handling equipment led to expansion into the North American market, through the Mayi Industries brand. We are 100% Canadian owned, founded in Toronto, catering specifically to the material handling needs of the North American market.
Strong Proponent for Automation in the Workplace
We also work closely with automation integrators and innovators to expedite the adoption of electrically powered equipment to be used in autonomous manufacturing and conveyor systems to help create the smart warehouses and factories of the future.
We believe automation is the future, and the future is already here. For that reason, we designed our products with industry 4.0 in mind, to be easily integrated with Automated Guided Vehicles (AGV) and Self Driving Vehicles (SDV) to increase productivity in your workplace.
At the heart of it all, we are all about the people. Until automation does it all, we will continue to make products that are going to enhance the safety and productivity of the people in Canadian workplaces.
The Mayi Mission
Our mission is to empower organizations to meet their sustainability targets and reduce their carbon footprint by transitioning to self-sufficient, non-polluting material handling solutions.
About Mayi's Founders
As the old saying goes, "The apple doesn't fall far from the tree." Grace Lu, following in her father's footsteps, founded Mayi Industries in 2017. Being the only daughter of a successful entrepreneur and recognized master engineer, she shared his passion for machines and business. Grace came to Canada in 2011 to pursue her education, starting in Vancouver where she graduated at Simon Fraser University with a degree in business.
In Vancouver she fell in love with Canada's natural beauty and its people. Later, she moved to Toronto to pursue her post-graduate education. In 2017, she completed her degree in finance at York University. During her time in school, she spent much of her time working with, and learning about clean technologies in manufacturing.
Aware of our impact as humans on the environment, she feels it is our duty, privilege and right, to protect and safekeep the beautiful Canadian environment for future generations. This was the driving force behind Mayi Industries, which today is on the path to become a leader in the adoption of clean, electrically powered machinery and more efficient industry 4.0 standards.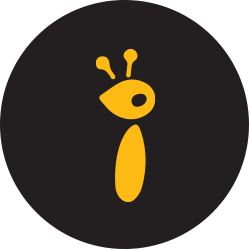 Mayi's Unique Approach
Family
Owned
We have a strong passion for what we do, you could say, it's in our blood. The Mayi Industries legacy, with over 15 years of manufacturing high-quality reliable equipment; we stand by everything we do, with unmatched service and warranty. We put our hearts and pride into everything we do, and that's something you can rely on.
Environmentally Friendly
We are very conscious of how we impact the environment. We believe our firm commitment to protecting our planet stands out from our competitors. We take great pride in providing you with clean solutions for all your material handling needs.
Canadian
Roots
Proudly Canadian, our products are built to endure harsh weather conditions and will stand the test of time. You can rest assured that you will receive impeccable products and service, made for the Canadian workplace.
Automation is the Future
We are strong supporters of Industry 4.0 – we think big, nurture innovation and take advantage of every opportunity for large-scale integration. Today, facility-wide integration and automation is key, and we will do more than just provide you with material handling equipment. Our team will work with you to integrate custom-made products so that your company can be as efficient and safe as possible.
Manufactured
for You
We manufacture our own products, you will deal with us directly, allowing us to move quickly, accurately and communicate with ease. Because most of the products we manufacture are kept in inventory, we can easily meet your needs faster than the industry average, where some suppliers can take more much longer to deliver their product.
Core Values

A Passion for Safety & Efficiency
Every product we manufacture is created through our passion to provide organizations with safe, efficient and environmentally friendly material handling equipment, so that they can achieve their operational goals.
Beyond providing you with reliable, high quality material handling equipment, we strive to give you peace mind. We understand that time is crucial to any business, so we endeavour to provide our customers with speedy turnaround times. We place immense value on customer satisfaction and product longevity. Our carefully engineered equipment is safe and made to last. We will repair or replace anything that does not perform to your satisfaction.