Handling raw materials can be dangerous, noisy, dirty and unsafe. Some materials can be sensitive to temperature (metals), hazardous to workers' health (coal mines), extremely dangerous (radioactive) or oversized and difficult to handle. It is imperative to use the correct tools and equipment during the extraction, processing and transportation of raw materials. Mayi's heavy-duty lift tables and tuggers, used in conjunction with other tools and equipment can significantly reduce the risk of injury and increase efficiency.
Companies are constantly under pressure to increase profitability and the raw material industry is met with rigorous timelines and deadlines. It is essential to adhere to these timelines to meet demands and production targets.
Mayi Lift Products can integrate with your existing material handling system
Use Case for Lift Products in a

Raw Material Processing Facility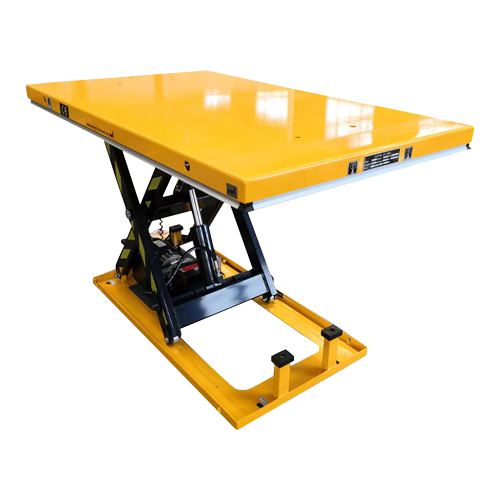 One of our customers that works with aluminum sheet metals found that their production process was inefficient. They needed a person to lift sheets, load them into a machine and had another person pull the finished sheet out from the other side. Their goal was to speed up production through automation. We proposed installing a lift table, the HW4001 on either side of their bending machine with photoelectric sensors and a conveyor to feed the aluminum sheets automatically. Following the implementation of our solution, they now only need one person to monitor the machine, who is now free to assist loading and unloading.
Because the by-product of production was metallic dust and small metal debris, we also provided a bellow cover to keep the motor and moving parts protected. By doing so, our customer can have the peace of mind knowing theirh equipment will last for a very long time. We were also able to reduce the substantial cost of maintaining and operating several forklifts by providing them with carts that could be pulled or pushed using an electric tugger. By doing so, the workers were able to move the production line much faster without having to wait for a forklift.