Food handling and preparation facilities must meet stringent hygiene and sanitation standards. These plants must go through a great deal to ensure their spaces are sterile, free of contaminants such as machine oil or debris from packaging. In other words, the less human contact with food products and pharmaceuticals, the better – automation can help, but the right equipment is key.
Move Products with Ease with Electric Lift, Scissor Lift and Other Great Material Handling Equipment from Mayi
Electric tuggers and Pure Electric™ lift tables (using our specially designed scissor lift mechanism) are highly sought after by the food production and packaging industries as they do not leak oil. Whether materials need to be pushed, pulled, raised or lowered, Pure Electric™ technologies are ideal because there is no risk of contamination.
Mayi's heavy-duty pure electric lifts can be made of stainless steel, perfectly compatible with sterile environments to ensure sanitation levels are not compromised.
Pure electric lift tables and electric tuggers do not leak oil. This eliminates the risk of workplace injuries from slips and falls, increasing company productivity and efficiency, but most importantly this eliminates any possibility of unwanted contaminants getting into the food products.
Use Case for Electric Lift Tables

at a Dairy Producer
One of our customers is a yogurt and dairy producer. After moving into a larger facility, they were met with a few challenges. A bigger space meant they had to move their materials across greater distances. Since this industry is highly sterile, use of forklifts or traditional ride-on vehicles is simply out of the question. They could not risk any sort of contamination and product recalls.
Furthermore, workers had to manually lift heavy sacks of sugar, food colouring and various ingredients into their mixers. They suffered back pain and, this inefficient process often resulted in spills. The company was spending valuable time cleaning up messes and spills, not to mention the cost of wasted ingredients.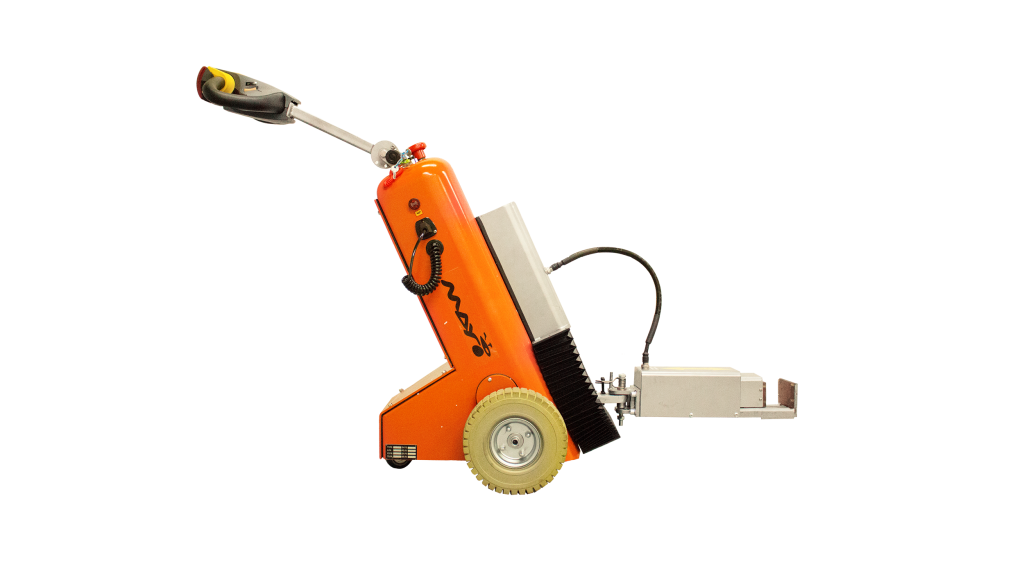 We supplied them with two electric tuggers (SM1000) and custom-made stainless-steel carts to transport materials. Since some of their larger boilers and tanks were already equipped with wheels, they could use the same tuggers to move these as well. Additionally, by installing a Pure Electric™ lift table (EW1201) to elevate materials to their desired height, workers no longer had to manually lift heavy packages of ingredients. Once the Pure Electric™ lift table brought material to the appropriate height, they simply had to unload them into the mixer.
Following the implementation of our solution, our client's productivity improved considerably. They also saved significantly on material handling equipment since they did not need to use heavy machinery. Our products eliminated the substantial cost of maintaining and operating a forklift and their workers are much safer.
Request Consultation
Book a call with a material handling expert. Simply choose the date and time that works for your schedule and we'll take it from there!