Custom-Built Material Handling Lift Equipment to Meet Unique and Specific Needs
When an off-the-shelf product won't meet your needs, Mayi Industries will work with you, bringing your vision of the perfect workspace to life.
It is essential to have the right tools to maximize production efficiency, to avoid redundancy and save valuable time and resources. We will help you determine the ideal material handling solution, whether it means adapting your existing equipment or conceiving a new solution using specially designed lift tables, tuggers or other material handling equipment; from the ground-up to satisfy your unique needs
Our talented team of engineers and designers will happily help you to meet your material handling needs.
Every Workspace is Unique
Mayi can help you determine what material handling equipment will best work for your specific environment in the long run. Planning is key and our team will help you avoid the dangers of buying tools that are only beneficial in the short-term and will guide you in designing an efficient workspace that will serve your long-term needs.
Backed by a Warranty
Our custom-built products are backed with the same one-year Mayi warranty as our standard products.
Customizable

Material Handling Equipment
The possibilities for customization are extensive. Mayi can customize:
Manufacturing Custom Material Handling Equipment
Since we manufacture our own equipment, we stand behind our product. Our direct from the manufacturer, customized solution will ensure the alterations are safe, reliable and protected by our manufacturer warranty. Our team will work closely with you to ensure proper planning and integration with your existing systems, eliminating chances for errors and inaccuracies. You will be involved throughout the whole process, from start to finish – we promise you will be more than satisfied with the results.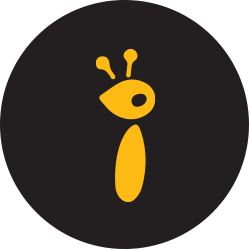 Our
Quick & Easy Process
We offer a free consultation session by phone, email or in person to determine our customers' needs. We can also visit your facility and review drawings or images to ensure we capture any relevant details.
We create a first draft, including a concept drawing. We include one revision to start to cover any change requests.
We review the draft with your team and help you and your team to compile feedback.
We provide a final drawing with an optional 3D rendering of the integrated material handling system.
The plan is approved by your team.
We begin manufacturing your custom material handling equipment, delivering your equipment within 90 days or less.
Pick-up from our facility in Toronto or delivery to your location is arranged and completed.